Israeli Combative Tactics Association (ICTA)
Director: David Kahn
The ICTA is dedicated to the advancement of empty hand-to-hand combative techniques and life protection. Realistic and effective training is an essential component in developing both the techniques and the self-confidence to implement life-saving strategies.
Director: David Kahn is the United States Chief Instructor for the Israeli Krav Maga Association under GM Haim Gidon. David Kahn is the only American to sit on the IKMA Board of Directors. He is a 5th Dan in Combat Jiu-Jitsu by the US Judo Assoc. He has trained all five branches of the US military, the Royal Marines as well as federal, state, and local law enforcement agencies. He has taught in the Marine Corps Martial Arts School of Excellence (MACE), Army School of Combatives (Ft. Benning) along with the FBI, New Jersey State Police and many other academies. David is a certified instructor by the State of New Jersey Police Training Commission. David is a non-practicing attorney and arguably one of the most influential Kravists in the United States today.
Kahn is the author of seven Krav Maga books including: Krav Maga (2004), Advanced Krav Maga (2008), Krav Maga Weapon Defenses (2012), Krav Maga for Professionals (2016), Krav Maga Defending the Most Common 12 Unarmed Street Attacks (2016). His next book, Krav Maga Combatives will be released in June of 2019 along with a seventh book at a later date focusing on defending against skilled attackers and ambushes. He has produced educational Mastering Krav Maga DVD series and been regularly featured in mainstream media including the New York Times, Men's Fitness, GQ, USA Today, LA Times, Washington Post, New Yorker, Penthouse, and Fitness. More information is available at www.davidkahnkravmaga.com.
International Weapons Association (IWA)
Director: Nir Maman
The IWA is dedicated to the advancement of weapons training. Realistic and effective training is an essential component in developing proficiency with weapons.
Director: Nir Maman served in the Israeli Special Forces Counter Terror Unit and Counter Terror School in several capacities including: Operational Team Leader for Active Shooter/Terror Attack Interventions and high-risk search and arrest operations targeting wanted terrorists in war zones. Nir was a Lead Counter Terror Instructor in charge of training IDF Hostage Rescue Units in various subjects including; CQB, Tactical Shooting, and Krav Maga.
Nir has a Policing background in North America, which includes Use of Force and Tactical Instructor, and member of a Tactical Unit. He is currently a sworn Deputy Sheriff. He leads the Close Protection details for Israeli Government officials, high profile global corporate figures and celebrities. Nir has an extensive martial arts background of 35 years in Krav Maga, Jeet Kune Do, Hapkido, and Taekwondo.
International Military Combatives Organization (IMCO)
Director: Captain Dr. Itay Gil
IMCO is dedicated to the education and advancement of "Military Combatives" training for all the branches of the Military and its allies. Israel has the best military in the world. This was competence born out of necessity to defend itself from continuous threats and attacks. Effective and realistic training is a necessary component of military skills development. IMCO brings these techniques, skills, and philosophy to its members.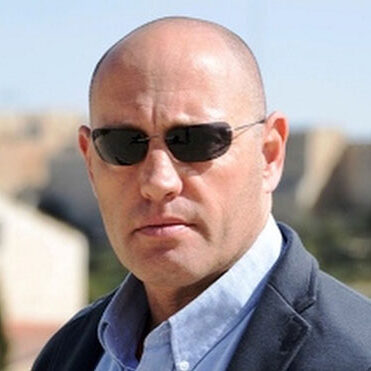 Director: Dr. Itay Gil.  An IDF Captain, served in Israel's special forces paratroops brigade. He joined Israel's elite counter-terror and hostage rescue commando unit, "Yamam", becoming an operative and chief close-quarter combat instructor. Capt. Gil was the executive director of all training programs for the Israel Border Police as well as the undercover police intelligence unit. He is a senior combat instructor and strategic mission planner for an elite undercover counter-terrorism team. He was responsible for the security training of the Israeli President, as well as HRT, FBI, SWAT, Spetsnaz Alpha Group among others. Itay has been featured on History Channels' "Human Weapon" series, BBC Special Forces "Ultimate Hell Week".
Gil has a Master's Degree in Sports and Science and a PhD in Security. Dr. Gil is a Wingate-Certified Instructor Trainer in Physical Training and Martial Arts and a 6th Degree Black Belt. Dr. Gil is recognized as one of the greatest Krav Maga experts in the world and FIMA is honored to have Dr. Itay Gil as the International Krav Maga Director and Director of IMCO.
Security & Law Enforcement Training Association (SLETA)
Director: Tomer Israeli
SLETA is a professional and respected Security and Law Enforcement (SLE) training organization. While many Martial Arts Instructors advertise that they practice and teach Security Training and Law Enforcement, very few Martial Artists understand and have the skill set and ability to address these needs in addition to appreciating the social, moral and legal issues and implications inherent in training SLE personnel. http://www.israeliTactical.com

Our Director: Tomer Israeli is a Captain of the Israeli Defense Forces with over 20 years of both combat and instructional experience. He began his army career in a special forces recon unit (Sayeret Matkal). Mr. Israeli became a certified Chief Security Officer with the Shin Bet (Israeli Secret Service). Posted to the Israeli Embassy in Washington, DC, he operated as team leader in a special agent close protection unit.
Mr. Israeli founded Israeli Tactical School as a premium security and counter-terror training organization. His expertise includes: explosives, small unit commando warfare, recon, hostage rescue, direct action, executive protection, multiple firearms, emergency preparedness, crisis response, covert operations, surveillance/counter surveillance, and anti-terrorist tactics.
Mr. Israeli has trained law enforcement officers from over 45 agencies, including US Army Special Forces (Green Berets), US Army Rangers, US Secret Service, Pentagon Police, FBI, US Capital Police, US Marshals Service, US Delta Force, French SWAT, Shanghai SWAT, Royal Thai Commando Unit, Maryland State Police, Baltimore Police Dept, and many more. One of the foremost experts in Security and Law Enforcement in the world today.
International Grappling Defense Association (IGDA)
Director: Haim Gozali
The IGDA was formed to support, develop and educate its members regarding realistic grappling defense. Distinct from wrestling and Brazilian Jiu Jitsu; the IGDA program represents the new science of grappling and incorporates modernized Israeli Jiu Jitsu (IJJ). It is about successfully fighting and defending from a variety of grappling positions.
IGDA Director: Haim Gozali - (Board of Directors)   
Haim Gozali is an Israeli and IDF veteran who has dedicated his life and career post-service to Mixed Martial Arts (MMA) and representing Israel on the world's most important stages. From Madison Square Garden in New York to record-breaking events in Tel Aviv, and at The Forum in Los Angeles. Gozali represents Israel with pride around the world and is the Head of the Renzo Gracie Academy in BatYam, Israel. Haim holds a 4th Dan Jiu Jitsu Black Belt under Renzo Gracie. In 2017, Gozali scored the 2nd fastest submission in Bellator's Welterweight division, ending the fight in just 45 seconds of the first round. He is known as the Israeli Batman. His record includes 12 wins – with 11 of those coming by way of submission. Haim has also worked in security and has been knifed 5 times in the line of duty. Haim Gozali will be using his extensive grappling knowledge in his role as the Director of the International Grappling Defense Association - IGDA.
https://www.haimgozali.com/israel-news-video
Associate Director: Aviv Gozali
Aviv has taken over where his father left off. The next generation of Israeli MMA fighters and grapplers. He is known as "King Gozali". Aviv is the son of longtime fighter and jiu-jitsu 4th Dan Black Belt Haim Gozali, Aviv grew up in a house connected to a gym. His father, the head of the Renzo Gracie academy in Bat Yam, Israel, was always teaching, and by the time Aviv was two, he had already gotten started learning judo. A few years later, Brazilian jiu-jitsu was added to his catalog of classes. He now holds a brown belt in BJJ. While Aviv is the youngest fighter on Bellator, he is also the record holder for the fastest submission in Bellator history (11 seconds of the 1st round)! Aviv is currently undefeated and now that his father is retired from competition, Aviv will be the lead Israeli MMA fighter and grappler. He has been called the Bellator phenom. When you visit Israel, make sure you pay a visit to the Gozali Academy and train with the best!
International MMA Association (IMA)
Director: Bas Rutten
IMA is a professional and respected international MMA organization. Like other Israeli Martial Arts, MMA is a blended discipline with standup arts such as Muay Thai, Kickboxing, Taekwondo, and Karate, the middle ground of wrestling, and a ground game of grappling and Brazilian Jiu Jitsu. The past decade has witnessed an explosion of MMA interest and participation all over the world. Israel is now a world leader in teaching and promoting MMA. World class MMA fighting organizations are now hosting internationally acclaimed events in Israel.
Director: Bas Rutten is well-known to anyone who has an interest in mixed martial arts. He is an actor, commentator, kickboxer, professional wrestler, entrepreneur, World Champion Mixed Martial Artist and UFC Hall of Fame Inductee. Bas Rutten is also arguably the Best Mixed Martial Arts trainer in the world today and one of the most recognizable MMA faces and voices in the sport. With a focus on biomechanics and concepts, Bas Rutten has promoted training that is functional, realistic and effective. What differentiates Bas Rutten from many other Mixed Martial Artists is his appreciation and deep connection with Israel and the Israeli Martial Arts. For over a decade he has also been intimately involved in teaching and promoting the Israeli Martial Arts, providing Krav Maga seminars around the world.