Israeli Combative Tactics Association (ICTA)
Director: David Kahn
The ICTA is dedicated to the advancement of empty hand-to-hand combative techniques and life protection. Realistic and effective training is an essential component in developing both the techniques and the self-confidence to implement life-saving strategies.
Director: David Kahn is the United States Chief Instructor for the Israeli Krav Maga Association under GM Haim Gidon. David Kahn is the only American to sit on the IKMA Board of Directors. He is a 5th Dan in Combat Jiu-Jitsu by the US Judo Assoc. He has trained all five branches of the US military, the Royal Marines as well as federal, state, and local law enforcement agencies. He has taught in the Marine Corps Martial Arts School of Excellence (MACE), Army School of Combatives (Ft. Benning) along with the FBI, New Jersey State Police and many other academies. David is a certified instructor by the State of New Jersey Police Training Commission. David is a non-practicing attorney and arguably one of the most influential Kravists in the United States today.
Kahn is the author of seven Krav Maga books including: Krav Maga (2004), Advanced Krav Maga (2008), Krav Maga Weapon Defenses (2012), Krav Maga for Professionals (2016), Krav Maga Defending the Most Common 12 Unarmed Street Attacks (2016). His next book, Krav Maga Combatives will be released in June of 2019 along with a seventh book at a later date focusing on defending against skilled attackers and ambushes. He has produced educational Mastering Krav Maga DVD series and been regularly featured in mainstream media including the New York Times, Men's Fitness, GQ, USA Today, LA Times, Washington Post, New Yorker, Penthouse, and Fitness. More information is available at www.davidkahnkravmaga.com.
Types of programs available:
Membership: 3 yr Membership includes a 5% discount on ICTA and FIMA merchandise and products. Lifetime Membership includes a 10% discount on ICTA and FIMA merchandise and products.
3-yr $100
LIFETIME MEMBERSHIP: $175
Instructor - Following completion of a recognized training course, ICTA members are eligible to apply for an instructor license in the ICTA. Requires submission of proper documentation, and approval of ICTA and FIMA Directors.
INSTRUCTOR LICENSE: $100
LICENSE RENEWAL: $75
International Weapons Association (IWA)
Director: Nir Maman
The IWA is dedicated to the advancement of weapons training. Realistic and effective training is an essential component in developing proficiency with weapons.
Director: Nir Maman served in the Israeli Special Forces Counter Terror Unit and Counter Terror School in several capacities including: Operational Team Leader for Active Shooter/Terror Attack Interventions and high-risk search and arrest operations targeting wanted terrorists in war zones. Nir was a Lead Counter Terror Instructor in charge of training IDF Hostage Rescue Units in various subjects including; CQB, Tactical Shooting, and Krav Maga.
Nir has a Policing background in North America, which includes Use of Force and Tactical Instructor, and member of a Tactical Unit. He is currently a sworn Deputy Sheriff. He leads the Close Protection details for Israeli Government officials, high profile global corporate figures and celebrities. Nir has an extensive martial arts background of 35 years in Krav Maga, Jeet Kune Do, Hapkido, and Taekwondo.
International Military Combatives Organization (IMCO)
Director: Captain Dr. Itay Gil
IMCO is dedicated to the education and advancement of "Military Combatives" training for all the branches of the Military and its allies. Israel has the best military in the world. This was competence born out of necessity to defend itself from continuous threats and attacks. Effective and realistic training is a necessary component of military skills development. IMCO brings these techniques, skills, and philosophy to its members.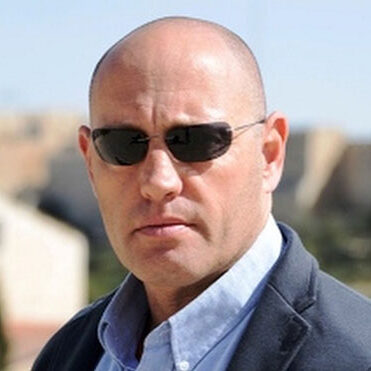 Director: Dr. Itay Gil.  An IDF Captain, served in Israel's special forces paratroops brigade. He joined Israel's elite counter-terror and hostage rescue commando unit, "Yamam", becoming an operative and chief close-quarter combat instructor. Capt. Gil was the executive director of all training programs for the Israel Border Police as well as the undercover police intelligence unit. He is a senior combat instructor and strategic mission planner for an elite undercover counter-terrorism team. He was responsible for the security training of the Israeli President, as well as HRT, FBI, SWAT, Spetsnaz Alpha Group among others. Itay has been featured on History Channels' "Human Weapon" series, BBC Special Forces "Ultimate Hell Week".
Gil has a Master's Degree in Sports and Science and a PhD in Security. Dr. Gil is a Wingate-Certified Instructor Trainer in Physical Training and Martial Arts and a 6th Degree Black Belt. Dr. Gil is recognized as one of the greatest Krav Maga experts in the world and FIMA is honored to have Dr. Itay Gil as the International Krav Maga Director and Director of IMCO.
International Grappling Defense Association (IGDA)
Director: Major Avi Nardia
The IGDA was formed to support, develop and educate its members regarding realistic grappling defense. Distinct from wrestling and Brazilian Jiu Jitsu; the IGDA program represents the new science of grappling and incorporates modernized Israeli Jiu Jitsu (IJJ). It is about successfully fighting and defending from a variety of grappling positions.
Director: Major Avi Nardia has 50 years experience in martial arts and carries black belts in Japanese Jiu Jitsu (7th Dan), Kendo (6th Dan), Judo (5th Dan), Koryn Uchin Dai Karate (6th Dan), Iado (5th Dan), Jodo (5th Dan), Kyodo (4th Dan) and Brazilian Jiu Jitsu (3rd Dan). During his 24 years as a reserve officer, Major Nardia served as an official hand-to-hand instructor.
Nardia served an Israeli Special Counter Terror Unit as an intelligence team member with the rank of Staff Sergeant Major (NCO) and as the official defensive tactics /CQB instructor. He served at the Israeli Operational Police Academy as an official instructor of defensive tactics and operational behavior. Avi has trained Police agencies and armed forces all over the world including SWAT, SRT and SERT team members along with Army, Marine and counter-terror units and Special Forces. Avi modernized and advanced Brazilian Jiu Jitsu and transformed it into Israeli Jiu Jitsu (IJJ) which is the next phase in grappling.